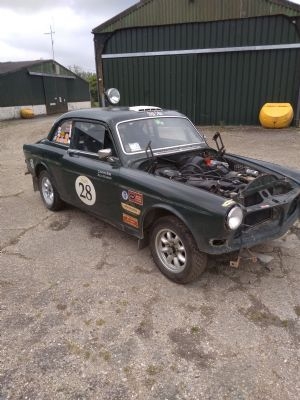 I've been demonstrably negligent with our website news, with no excuses...
We are open, and have been throughout this unusual period; parts sales were awful for about 6w: about £100/week, and one call a day usually from abroad, reflecting that the pound is still very weak.
The workshop has been fully occupied throughout, despite a couple of bookings understandably postponing...
Amy's 142 is now pretty much complete and ready to compete on HRCR Historic Road Rally events

It's lovely, feels as well put together as our old London2CapeTown 144 "The Camel"
Mixture is a touch rich below 3500rpm, and at full throttle - I'll be trying a couple of needle alternatives...

Ludo's P2P Amazon has gone to Brian for bodywork

Sills, rib panels and lower screen surround all need attention to the corrosion
Then rebuild the engine

David's Amazon, back from Iceland, has just hours of work to complete, but sadly we had sent the (dead) D-Type overdrive to our man days before lockdown, and it's been there for 2months now...
Mike & Lorna's PV544 is back from New Zealand now, and with the cancellation of the Trans Globe rally we have a bit of time to attend to all the tasks from that event

The LHR support arm shackle broke free, so we'll be beefing up the plates on both
The nasty single cold start cable to the rear carb has been deleted, and Volvo's twin choke cables installed - so much nicer, and less likely to cause problems
And a host of nice little tasks
And our little Anderson22 sailboat goes to Fox's boatyard for CopperCoating of the hull on Monday, postponed from April, so maybe we'll be on the water in 10 days?
Stay safe, and hope all your Volvos are looking particularly shiny and running beautifully after this opportunity to lavish attention on them!
Rob & Emma