Staff Cars
LoCost P1800 special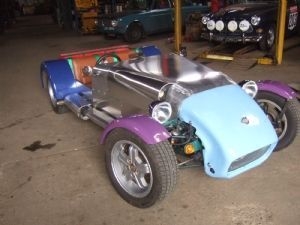 The details...
C-cam B20 bottom end, rebuilt a couple of years ago
An B20 old cylinder head that I simply pulled off the shelf
Single downpipe exhaust
A pair of old used SU HS6's
But...

installed in the LoCost space frame that Amy and I welded up in 2011
Rob's beloved 1969 142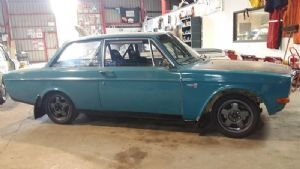 Was stage rallying, now being brought back to a road car so that I (Emma) can drive it to Istanbul for my 50th birthday.

Amy and her 130 Rally car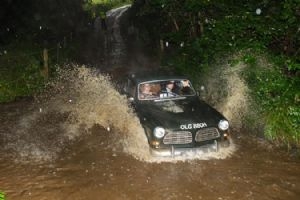 121 1967 - The Amazon that got us in to all this......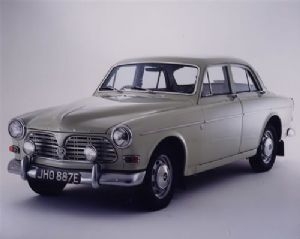 Right, we are going to restore the Amazon before the next rally....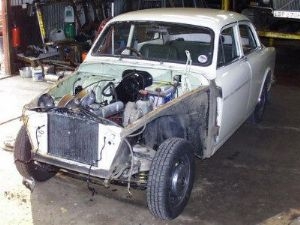 Emma's daily driver, and road rally car during 2001/2002, is our 1967 121, however we have fitted twin carburettors and overdrive resulting in a 122S spec car.
Work list before the 2002 season starts includes rebuilding the propshaft, and new seals for the gearbox and overdrive.
Ready for respray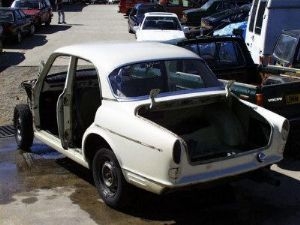 Back from Steve Cowhams oven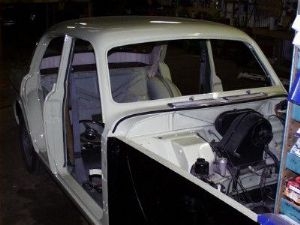 B18 ready to go into the Amazon, with 240 fan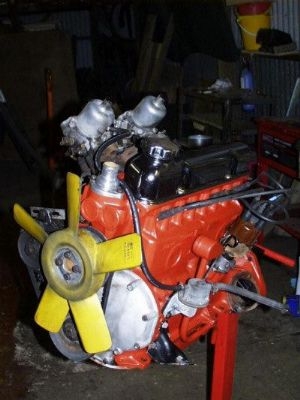 With Paul Thilo GT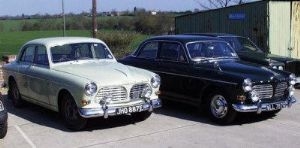 Amazon Cars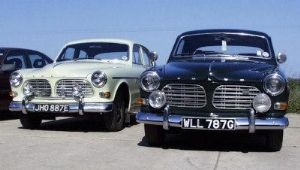 Emmas 120