Cars for Sale
PV544 Rally Car for sale - £15,000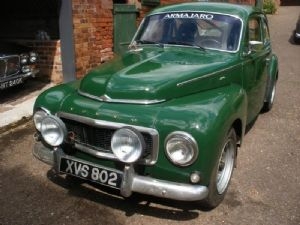 1962 PV544 LHD rally prepared although not used for c 10 years.
Good basically solid car, which just needs living in.
Sound modified B18 on Dellortos, 135bhp dyno sheet,
O/D,
Cage,
Seats & interior,
Plumbed extinguisher(s),
Comfy fully equipped nav office,
Rewired fully relayed & fused,
5 'minilites' with tarmacs,
4 steels with winter tyres.
Twin Bilsteins & discs.
Full sump guard.
Body ok and sound tho some tidying up required, one wing is fibre, paint is 'utility'.
Ex California car with some history back to then & some from UK, up to date V5 and was mot'd last year.

£15,000, might p/x for later road Volvo suitable for softer regularity-type events.
Sale due to change of plans 07801 668808 / terencegbradley@gmail.com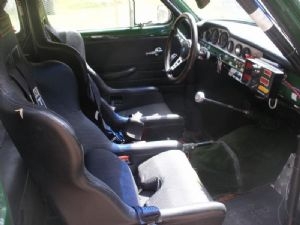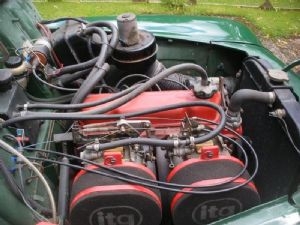 For sale : Volvo 144 DL - £7750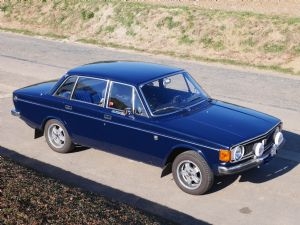 Volvo 144 History....
Total on the road purchase price, including extras, of £1,988. Owned by the original purchaser until 6th May 2016.
A full set of Volvo seat covers were fitted soon after purchase, Mobelec electronic ignition was installed in 1978, and a stainless steel exhaust system in 1979. The car averaged 30/31 miles per gallon.
For the first 6 years it was the sole family car and used largely for holidays and days out with no commuting. In 1979 it was joined by a Renault 5GTL, and then in 1984 this was replaced by company provided cars that were used for all the family motoring.
The Volvo was used very little between 1984 and 1996 and at the end of 1996 was laid up in a garage.
Annual mileages:

1973/4 to 1983/84 40000 miles at an average of 3600 miles per year
1984/5 to 1986/87 600 miles at an average of 200 miles per year
1987/8 to 1996 1000 miles at an average of 100 miles per year
1997 to 2016 Zero miles; garaged for 20 years with the engine turned over regularly.
The car was 'woken up' in Autumn 2016, and recommissioned as:
All fluids changed; brake calipers and pads replaced; new fuel pump; shock absorbers replaced (Koni); new battery; all hoses, brake and fuel lines replaced; ignition updated to 123; new fan belt; petrol tank drained and cleaned out; carburettor serviced; alternator, HT leads, plugs and coil replaced. A set of rare GLT wheels was sourced (original steel wheels retained) and new tyres fitted.
The motor car is in remarkable condition, with absolutely no rust and 'as new' interior; it displays all the renowned Volvo attributes of solidness and reliability; it drives beautifully and the gearbox feels as new. The underbody still has the original thick Volvo underseal and again is as new.
A sump/steering guard, trip meter, and Cibie lights have been fitted, for use in Regularity and Navigational rallies, through the Historic Rally Car Register (HRCR) and the Historic Endurance Rally Organisation (HERO).
It has performed faultlessly, including 2 long distance navigational rallies in Europe.
In Summer 2018 it was outright winner at the Volvo Enthusiasts' Club National Rally for:
'Best 140/160 class', and 'Best Competition Volvo'.
Contact: Paul
email:paulhandley6@gmail.com
Phone: 07836 593113
1966 Volvo Amazon 121. £15 000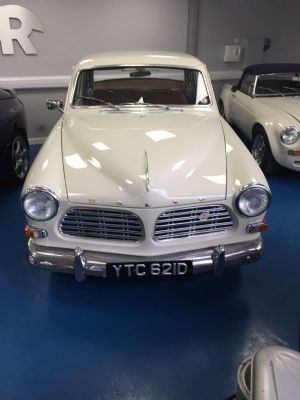 1966 Amazon in excellent condition.
Currently stored at BCCR - Bristol Classic Cars, who have totally serviced the car (new tyres, re-cored radiator, new master clutch cylinder)
As well as giving the bodywork a complete clean up and careful restoration. Now looks amazing!
The car is a great runner, it has overdrive (plus rear seatbelts) would make a superb 'social' car.
For sale as Mark (the owner) doesn't drive! Just loved the car so much, but now needs the garage space back.
The car has been dry garaged and driven intermittently for the last 18 years.
Asking price is £15,000.
Contact Mark on 07770 670633 or 0117 9299005
Email mark@aproductions.co.uk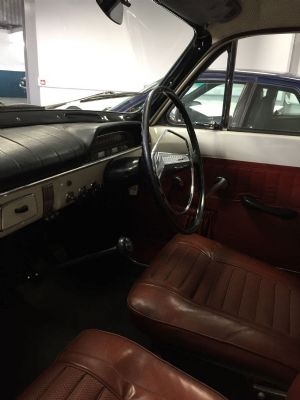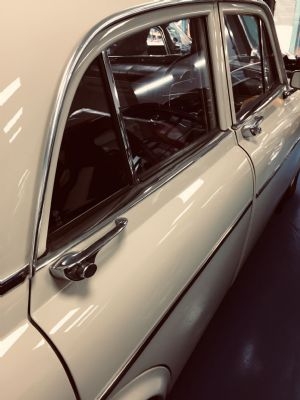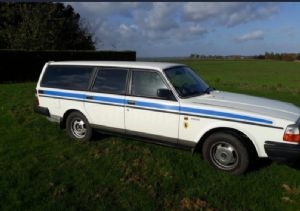 Simon, long term Volvo owner, has to part with his 245 Diesel, since Belgium is proving a little aggressive on diesel cars.
It is from 1988, has the 2.4 diesel and has 418000 km's.
There are some pictures here: https://drive.google.com/drive/folders/1nUmm9c1lqHhJx-mYkbfoT7arMDJZuxVv?usp=sharing .
Simon can be contacted on...

+32 486 20 43 26 (Belgium)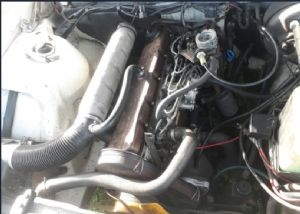 To submit a car for sale on this page (3 month display period): volvo@amazoncars.co.uk NB: cars advertised on these pages are described at their owners discretion; Amazon Cars does not accept any liability for 3rd party misrepresentation.